About
The San Francisco Irish Film Festival
The San Francisco Irish Film Festival (SFIFF) was founded in 2003. The festival presents the very best in contemporary Irish cinema, celebrating everything from features to documentaries to Irish language films (with English subtitles for those who didn't spend a summer at a Gaeltacht).  The Irish are notorious for story telling, and the Irish Short film has rapidly become an art form in Ireland.  The festival includes a selection of top current Irish short films in the "Short Stories – Tall Tales" program. Throughout the year, we continue the celebration of Irish film in the Bay Area, so sign up for our newsletter to learn of our special events!
---
Staff
Kate Gunning
Festival Executive Director
Kate Gunning is respons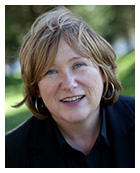 ible for the SF Irish Film Festival marketing and sponsorship activities.  Kate has a background in drama and is a strong advocate for the arts and independent filmmaking. She runs a business consultancy, BioVisability, specializing in market development for emerging international life science and clean technology companies.  Kate is very active in the Bay Area Irish community and is an avid mentor for young professionals and emerging entrepreneurs.
Una Fannon
A big "thank you" to our outgoing Festival Co-Director
Una Fann
on, who served as Vice Consul of Ireland in San Francisco for several years – as well as in the SF Mayor's Office – was with the SF Irish Film Festival for 7 years. Una and her family have recently returned to her native Roscommon, and we are sad to see them go! We thank Una for her valuable contribution over the years.
Richard O'Connell
Festival Shorts Director
Origina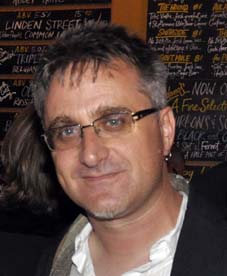 lly from Cork, Ireland, Richard is currently the head of Production at ITVS where he manages a portfolio of over 100 documentaries in production, and the national PBS television series Independent Lens. Richard is also a filmmaker working in both documentary and narrative film. His films have appeared in festivals, on TV and in theaters.  Richard holds a Masters in Film Studies from Exeter University.
Richard is currently working on a new documentary, The Corridor, a feature length documentary portrait of the first high school in the United States providing education to adult inmates in jail.
Roisin Hunt
Program Director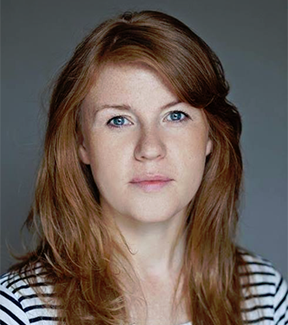 Roisin Hunt is a Roscommon native with a background in television, radio and theater. In Ireland, she previously worked with Kairos Communications producing live and crafted content for RTE, Ireland's National Broadcaster. A graduate of Maynooth University, she also taught on their Media Studies Degree program, specializing in narrative structure and content. Currently the Artistic Director for Wilde Irish Productions, an Irish theater company in the Bay Area, she is passionate about storytelling in all its forms.
John Murphy, Ph. D
Finance Director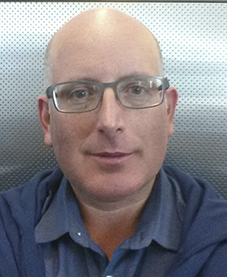 John Murphy, a native of the Beara Peninsula in Co. Co rk, and an active volunteer at the SF Irish Film for a number of years, plays a pivotal role overseeing operations and finance. Since moving to the Bay area in 2000 and working in Global managerial roles, John has taken a keen interest in film and has studied French and Spanish language through film classes.Through his work globally in the Biosciences sector John has come to appreciate more the art form that cinema offers the public. "It took taking step s far afield from my Irish culture and heritage to appreciate the unique story telling abili ty of the Irish in a way that has universal appeal.
Catherine Barry
Festival Creative Services



Originally from Dublin, Catherine lived and worked in publishing and photogrpahy in London and Sydney, before moving to San Francisco in the 1990s. She headed up the relaunch of The Irish Herald in 1996 and was managing editor until 2002. She contributed to IABA events and planning in the late 1990s, and continues to work with several Irish groups in the Bay Area.
In 2015, Catherine launched Irish Culture Bay Area, an Irish arts and culture event guide and in October this year she heads up the first annual Los Gatos – Listowel Writers' Festival.
Niall McKay
Founder & Program Director


Niall McKay founded the San Francisco Irish Film Festival in 2003 and continues to act as an advisor. Niall is a writer, producer and film maker, now based in NYC where he also founded Irish Film NY. His work includes "The Bass Player: A Song for Dad"  and won an Emmy for his documentary "Sikhs in America" about the challenges of being Sikh in the US, which aired on PBS stations nationwide. His work includes documentaries for PBS and dramas for cable television. He co-produced Irvine Welsh's directorial debut, "Nuts." Niall is also the co-founder of the Los Angeles Irish Film Festival.
---
Press